The Importance of the Empty Chair
Posted on January 13, 2010
Viewed 1010 times
(5) comments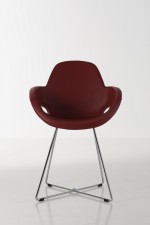 This video from North Point is well done. Makes you look at all those empty chairs in a different way. I think it would help your congregation to do so as well!
I am a chair from buckheadchurch on Vimeo.
Comments
if you want a Globally Recognized Avatar (the images next to your profile) get them here. Once you sign up, your picture will displayed on any website that supports gravitars.
Leonard

on Wed, January 13, 2010

As usual, great job, I will most likely get this from them and use it.

Jerry

on Wed, January 13, 2010

Wonderful, contemplative treatment of something so often overlooked. Good viewpoint that the open spots in our church aren't so much open spots as they are empty places waiting to be filled by the people we invite. Bravo North Point!

Todd, it would be good for congregations to see this and look at our vacant seats differently. Thanks for posting this.

Peter Hamm

on Wed, January 13, 2010

Cliff Holmes

on Thu, January 14, 2010

Thanks for sharing this. Watching this challenges me to do my part to make sure those empty chairs in the church get filled. The interesting thing is that the video doesn't refer to people we don't know. If we all started with the people that we do know, we can make some serious progress.

Camnio Media

on Thu, January 14, 2010

That's a harsh reality to understand, yet so true.

Page 1 of 1 pages

Post a Comment