25 Things I Hate About Facebook
Posted on April 13, 2010
Viewed 978 times
(5) comments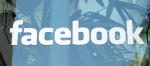 I'm an on and off again Facebook user. I liked this video. It pretty much sums up Facebook for me...
What do you think? Do you use Facebook? How do you use it best?
Todd
Comments
if you want a Globally Recognized Avatar (the images next to your profile) get them here. Once you sign up, your picture will displayed on any website that supports gravitars.
Bill

on Tue, April 13, 2010

Facebook is a great tool. Tools can be misused. I'm keeping this to remind me of that fact.

CS

on Tue, April 13, 2010

The two he didn't mention that would be on my list is the privacy settings and the spam from games.

Whenever FB changes their privacy policy, all of the settings get tweaked to give out more information than is needed. So you have to go back again and again and lock things down. Instead of starting with, "deny all," and working up from there, FB is happy to share everything including that childhood pic of you playing in the sprinklers that your friend put up with complete strangers.

And the same idea goes for games. No, I do not need to see how your farm, pets, fish bowl, or dice game is going every time you level up or have a limit break.

—
CS

Elbee

on Tue, April 13, 2010

The "hide" button is my best friend on facebook - the number one best medicine for face-rage. I may have to look at somebody's farm-yo-mafia-town-war-game announcement once, but "hide" (it appears to the right of their post) makes it disappear from now on - for them & for every other person who uses that app & let's me still see their waaaaay too frequent status updates (which I don't mind too terribly). Ahh, I feel better now…

JAN

on Wed, April 14, 2010

How about those who try to use facebook as a conflict resolution tool? That one is just lovely. So, now we go and POST something special and supposedly vague but everybody knows who we're talking about! or we send them a message instead of personally going and talking. UGH

OR

The I'm depressed, poor me, my life is over posts from those who like drama and attention?

AND
Invitations to join in posting statements I don't really want to post.
"if you love your husband post…blah blah blah"
or my least personal favorite I recieved from even Christian women to post my bra color. Yeah, that's what every teen-age boy in our church needs to know about their pastor's wife!

That said, I've found it a great way to keep connected with former ministry friends and church members, friends from the past, and
current students at the symphony and the public school, who then connect with kids I have at church… I've seen some awesome ministry moments and connections happen. This may be more effective because we are in a small community.

Ammons

on Wed, April 14, 2010

I'm a facebook user , and I'm very interested in the facebook. I like the video of the facebook .what's more if the video included the drew brees jerseywith such clothes, I'll be pay more attention to it.

Page 1 of 1 pages

Post a Comment