Doug Fields Leaving Saddleback Church Staff
Posted on September 22, 2009
Viewed 1336 times
(24) comments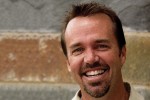 Just announced... doesn't appear like there's any 'back-story' here. Doug is leaving the staff, but will remain an attender, supporter, and speaker at Saddleback. Sounds like a healthy transition. Doug is leaving to 'speak and write'.
Here's more from Rick's Saddleback Family Newsletter...
Dear Saddleback Family,
As you know from watching our years of kidding and teasing each other from the pulpit, Doug Fields is one of my best friends and I love him like a brother. We have so much fun together! He really is as funny and sharp and brilliant as he is when he's on stage preaching a sermon that I've written for him. (Just kidding about that last part!)
For several months now, Pastor Doug has been feeling the tug of the Holy Spirit in his heart to do something new in the next season of his ministry. I want you to know what's happening with him. In today's media culture, we sometimes feel the suspicion that we may not be getting the whole story" behind the news. Because of that, I asked Doug to write this week's News & Views to hear directly from him and I'll add my comments at the end his letter!
Love Letter To Our Church Family- Pastor Doug Fields
For the last several months I have sensed God leading me to something new and different. After a lot of prayer with Cathy, my family, Pastor Rick, and others, I have decided to resign from my role as a Saddleback pastor in order to follow God's lead. This step of faith has been difficult and I'm already feeling the painful loss. But, as difficult as it is, both Cathy and I are confident and=2 0excited in God's leading.
As you might expect, Pastor Rick has been wonderful to me during the decision making process. He has been a pastor to me and I'm grateful for him. He gave me two months to continue to pray and be certain of this decision and even told me I could write my own job description to keep me on staff-that was so gracious. And once I was confident of God's will, Rick gave me his unconditional support. Neither Rick nor any of the other pastors wanted me to leave staff, but they obviously understand how God can prompt us toward something new.
What am I going to do? Well, there's not another specific job" that I'm departing to, but I am leaving staff to pursue some incredible opportunities to express my writing and teaching gifts. What I'm really doing is what I've taught you to do-listen for God's whisper and obey it! Several people have said, You're crazy to leave a secure Saddleback Church job during this unstable market." Humanly speaking, they're right... following God doesn't always make sense, but I know I need to do the right thing: listen and obey.
I can't even begin to put into words how=2 0grateful I am for my 18 years serving at our church. I came here as a 28 year old youth pastor with a desire to love God, love others and help build Saddleback Church. I have so many great memories and friendships and wonderful feelings confirming God used me here. These have been incredible years for me! From working with teenagers to teaching adults to building the Refinery to starting Fuel to becoming closer to Jesus to hiding all of Rick's disgusting Hawaiian shirts. It has been quite a ride! I am a better person and deeper thinker and a more committed follower of Jesus because of my job and my interactions with the wonderful people at Saddleback Church. When I think of our church I know I am richly blessed indeed. If you didn't get to read my dedication to you in my book Refuel, here's what I said".
DEDICATION: I would like to dedicate this book to the people who call Saddleback Church their home. I love being one of your pastors! I love teaching you the Bible. I love your passion for learning. I love your concern for your neighbors. I love your commitment to pursuing God in all areas of your lives. I love your dedication to giving-and giving generously. I love talking to you and hearing about what God is doing in your lives. I love you!
As a family, Saddleback Church will continue to be our church home. Our best friends are here... our small group... and our ministry is here. I'm not resigning from church, just my staff position. My kids will be involved in the high school ministry, Cathy is leading a small group of teenage girls, and I will occasionally fill-in and preach for Pastor Rick and teach in the high school ministry.
Well, there it is--that's the whole story in a nutshell. Rick and I and the other church Elders wanted you to hear this news directly from me. Unfortunately, many times when a pastor leaves a staff position there are crazy rumors that start flying around. That shouldn't happen here, because there's nothing wrong and I'm not upset about anything...actually, I'm thrilled to be able to leave with integrity and strong leadership support. So, now you can say you heard it straight from the horse's mouth (or the donkey's...whichever you prefer).
This weekend, I'll have the privilege of teaching part 3 in our Life's Healing Choices series. Then, after our current series, Rick has asked me to preach a 3 week series in November. So we'll still be seeing one another... the biggest difference is that I won't have to attend meetings anymore...yeah! I can't wait to see your smiling face this weekend as we open up God's Word and celebrate together! So blessed!
Pastor Doug
My words of praise - from Pastor Rick
I love Doug Fields with all my heart! In my opinion he has been the greatest Student Pastor in history. He and Cathy are dear friends and we've been through so much together while building Saddleback Church.
Let's review: (1) Doug & family are NOT moving away. They'll continue serving in ministry here. (2) Doug is resigning his staff role as one of our pastors and will no longer have to carry the responsibilities and meetings of being a pastor. He's going to write and speak and serve the Lord. (3) Doug will continue to help me with preaching. He's actuall y speaking 4 of the next 9 weeks. Beyond that, there's no other back story!"
When the beautiful Refinery was finished, I knew that Doug felt this was the capstone of the most successful youth ministry in America. Doug has raised up and mentored a generation of Student Pastors who are now taking leadership of our next generation of student ministry to the next level, and God is leading Doug to another challenge.
Over the past 30 years, I've had literally hundreds of people join our church staff, become dear friends while serving with us, and then, after a while, leave our staff for a variety of reasons. As a young pastor in the 80s, I felt only grief when staff left. But now my understanding of how God works in peoples' lives is bigger. I've learned this important truth: God calls people through Saddleback, not to Saddleback. What that means is that God calls just the right person, at just the right time, to both serve our church and to learn from our church. Then he sends them out to other places as missionaries. We now have former Saddleback staff serving as missionaries in other churches and ministr ies all around the world. I call them our purpose driven agents!"
This weekend, as Doug preaches, I am proclaiming it Doug & Cathy Fields' Day! To honor him for 18 years of ministry with us, I want us to pack out every service in his honor, and give him a sustained standing ovation before he preaches! Will you help me do this? It will be an historic week to thank Doug for his dedication to our church.
Comments
if you want a Globally Recognized Avatar (the images next to your profile) get them here. Once you sign up, your picture will displayed on any website that supports gravitars.
Leonard

on Tue, September 22, 2009

Done Well! Thanks Doug and Rick.

Erik Timmons

on Tue, September 22, 2009

Doug, I'm proud of you! I've followed you for a long time and I'm glad you aren't holding back from following God. Good man.

Brian L.

on Tue, September 22, 2009

It's nice to see DF & RW being proactive about DF's leaving so rumors can be squelched.

I'm uber stoked for this move. Doug is a true man of God. He has been blessed with wonderful gifts and I'm excited to see him being faithful to Jesus' calling.

Rey Lopez

on Tue, September 22, 2009

I'm very excited for Doug. He has been a friend and mentor through the various seasons I have faced in ministry. I wish I could be there to honor him, but I hope he knows my prayers will be with him and the student ministry of Saddleback during this transition. I know God will continue to do great things both through him and the new leadership that comes after him.

Peter Hamm

on Tue, September 22, 2009

Great example of "finishing well"!

Jimmy

on Tue, September 22, 2009

Doug,
I know you'll be missed. I am a staff pastor with Jerry Sweat and Joby Martin here at Beach UMC in Jacksonville Beach, Florida. Thanks for a great video introduction to the REFUEL series this weekend at our church. What a blessing you all are to the kingdom.

Scott Hatfield

on Tue, September 22, 2009

Doug thanks for your heart for God, His Church and for pouring your life into this generation to help them be the church, engage culture and to shine for Christ! You're a hero to the faith! God's vision, blessing & clarity on what He has in store!

Cory Zipperle

on Wed, September 23, 2009

Dear Jesus,

Thanks for great pastors like Doug Fields, Rick Warren, and Peter Hamm.

Amen.

Peter Hamm

on Wed, September 23, 2009

Oh goodness, Cory Z found his way to MMI.

You people are in for a real treat…

CS

on Wed, September 23, 2009

Oh, now it looks like there's a new definition for the word, "great," with which I am not acquainted.

=)

—
CS

Fred

on Thu, September 24, 2009

Unfortunately, many times when a pastor leaves a staff position there are crazy rumors that start flying around.

=

Unfortunately, many times when a pastor leaves a staff position the truth starts flying around and we have to publish something like this to cover it up.fortunately you will be gullible enough to swallow it hook line and sinker with a big smile and a praise the Lord.

Ronnie

on Thu, September 24, 2009

Ps. Doug Fields, You have been an inspiration! Greetings from a youth pastor from Malaysia

Leonard

on Thu, September 24, 2009

Fred, that is stupid and gossipy.

Fred

on Fri, September 25, 2009

The truth? Stupid and gossipy?

Post a Comment