Dynamic Church 10 Conference Set for May 12-14
Posted on April 14, 2010
Viewed 459 times
(0) comments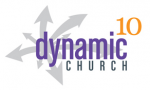 The Dynamic Church Conference (DC10) will be held May 12-14, 2010, at Prestonwood Baptist Church in Plano, Texas. DC10 is a three-day educational event focused on teaching users and developers how to effectively leverage Fellowship One. DC10 will educate and inspire churches to impact their ministries through complete utilization Fellowship One.
The goal for DC10 is to educate and inspire churches so they can impact their ministries through Fellowship One. Here are a few reasons you should attend DC10...
Education focused… DC10 will feature 60 education sessions across six tracks, 40 breakout sessions and a Consulting Lab staffed with computers and Fellowship One experts
Dynamic Speakers… Check out featured presenters
Developer Track... Geared specifically to application and web gurus wanting to extend the power of Fellowship One, register now
Networking… DC10 Meet & Greet, Networking Lunch and panel discussions offer great opportunities to hear how other churches are utilizing Fellowship One to grow their ministries
I know that our church has really thrived under the Fellowship One technology. I hope you'll check out this conference!
Todd
Comments
if you want a Globally Recognized Avatar (the images next to your profile) get them here. Once you sign up, your picture will displayed on any website that supports gravitars.
Post a Comment