GM and the Church Team up to Convert Sales
Posted on April 27, 2010
Viewed 504 times
(2) comments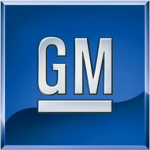 Interesting article from the Detroit Free Press: It was a day of praise, prayer and, well, test driving General Motors' new lineup of cars, crossovers and SUVS. In what organizers said was the first event of its kind in the area, Hartford Memorial Baptist Church in Detroit teamed up Sunday with GM and the GM Minority Dealers Association to offer churchgoers a chance to test drive more than a dozen cars.
The article continues:
As congregants left the northwest side church at 1 p.m., Pastor Charles Adams said the idea of Ride and Drive was to demonstrate GM's commitment to minority causes, its employment of thousands of local African Americans and to encourage churchgoers to buy a new GM car."Americans now must support American-made products," Adams said outside the church with Detroit Mayor Dave Bing, a longtime member. "We are encouraging our church members to take care of their community by buying locally. This is an ethical purpose that is beyond profit."
Banks also were on hand to show potential new car owners how to apply for a loan.
Here's the link to the full article...
Any thoughts on this one?
Todd
Comments
if you want a Globally Recognized Avatar (the images next to your profile) get them here. Once you sign up, your picture will displayed on any website that supports gravitars.
CS

on Tue, April 27, 2010

A certain set of verses about moneychangers in the temple seems to come to mind.

—
CS

Barnaby

on Sun, May 23, 2010

Give Thanks you therefore much for the web logs enjoy! Observed to be a part of overmuch a talented radical of wedding professionals. Fantastic fashion to beginning off the another year! Thank you!
montreal massage parlor

Page 1 of 1 pages

Post a Comment