If You Can Double Our Attendance, I'll Get a Tattoo!
Posted on September 14, 2010
Viewed 592 times
(5) comments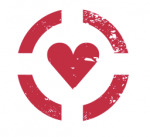 That was the pledge at City Church in California recently. According to the Orange County Register, about 100 people typically attend, and Pastor Kyle Steven Bonenberger challenged his flock to attract 200 for Sunday's festivities, promising he would be first to go under the needle if they succeeded. Halfway through the service, they still weren't there, but Bonenberger kept faith, revving up the crowd with allusions. God "has tattooed your name on his heart," Bonenberger told guests.
Eventually, a 200th person did arrive, right when a band started jamming and just before a climactic burst of confetti and a shout of "Happy Birthday!"
Afterward, as attendees enjoyed a picnic of pulled pork and coleslaw, Bonenberger extended his arm, alternating between smiles and grimaces as an artist stained his skin with red ink.
Several onlookers, including Irvine resident Scot Parker, were prepared to follow suit. "I'm strongly behind the vision of the church," Parker said, explaining that he was "getting my tattoo to display my commitment to that."
Comments
if you want a Globally Recognized Avatar (the images next to your profile) get them here. Once you sign up, your picture will displayed on any website that supports gravitars.
Leonard

on Tue, September 14, 2010

This would not work for us… seems like his people get it. Good for them.

bishopdave

on Tue, September 14, 2010

In the old days, you preached from the roof or got your head shaved or some other silly stunt if the goal was reached.

Peter Hamm

on Tue, September 14, 2010

This WOULD work for us, but I ain't doin' it…

Has anyone ever offered to have their shaved head tattooed while on the roof? Just curious.

CS

on Tue, September 14, 2010

Ah, Todd. You remembered exactly how to get me going, even though it's been a few weeks. How nice.

"We call our self the church for the people who don't like church."

Why not just say, "Church for goats," and not split any hairs about it?

"God "has tattooed your name on his heart,"

Sorry, that's got to be one of the worst analogies out there.

—
CS

Page 1 of 1 pages

Post a Comment