I'm Back!
Posted on September 13, 2010
Viewed 636 times
(13) comments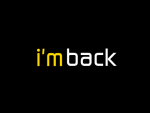 I loved putting together The NINES with my great team over the past couple of months. Last Thursday was "ship it" day, and we had a great day! Everything ran smoothly. The content was great, and I want to thank many of you faithful MMI readers for watching.
Hopefully, things will cool down a little bit (not much, but a little bit) and allow me a little more time to share some thoughts with you here in this forum.
In fact, I have another fun idea that I'm kicking around that I may share shortly.
In the mean time... what have I missed in the past month? (I fully admit, I had about 5000 rss posts to weed through over the weekend!) I found some good stuff to share... but I'm wondering:
WHAT IS GOD DOING IN YOUR CHURCH OR IN YOUR LIFE THAT YOU'D LIKE TO SHARE?
I'd love to hear from you!
Thanks for (still) reading!
Todd
Comments
if you want a Globally Recognized Avatar (the images next to your profile) get them here. Once you sign up, your picture will displayed on any website that supports gravitars.
David Foster

on Mon, September 13, 2010

Thanks for leading the way Todd! Great job, great ideas, long term impact!

You are your team are much appreciated!

Q.

on Mon, September 13, 2010

Peter Hamm

on Mon, September 13, 2010

We have been using Wayne Cordeiro's Life Journal to encourage our people to actively engage God's Word better, and it has been pretty awesome to see people really do it.

We are getting ready to do our yearly "Church Without Walls" event, and love that our people are getting more and more motivated to show God's love in tangible ways.

And I love the Fall!

Good to have you back, Todd!

mo

on Mon, September 13, 2010

Loved hearing about all The Nines updates and materials.

We planted a church in Detroit (http://www.hope4detroit.com) and had our one-month anniversary yesterday. God is doing plenty in the D!

CS

on Mon, September 13, 2010

Todd:

Welcome back.

"WHAT IS GOD DOING IN YOUR CHURCH OR IN YOUR LIFE THAT YOU'D LIKE TO SHARE?"

The same wonderful things He's always been doing: saving souls and letting us disciple them and watch them grow.

—
CS

Leonard

on Mon, September 13, 2010

Welcome back Todd, glad the nines was so great. God bless.

Todd, fantastic Nines! Welcome back. God is using the material from The Nines to fine tune my faith as I continue to walk in the light He provides.

Brian Hutchinson

on Mon, September 13, 2010

What is God doing in my life?
He is doing the impossible!!!! (at least in our natural minds it's impossible)

I've been wondering where the updates have been! I loves me some MMI. Our church has basically had it put on our hearts to clean out our bank account and pour some money into ministries that our people are involved in. It's been great to see. We had no dissention, and no concern that we couldn't pay our bills.

eb

on Mon, September 13, 2010

Our church is really growing, souls are being saved. My PastorHusband is close to being able to be a F/T pastor with with a salary, rather than bi-vocational as he is now. I am doing a new-converts class and just enjoying the God is blessing when I see the change in lives and favor in our community.

Missed you, and I enjoy what you do here.

BTW, can't get my gravitar to work.

Fred

on Tue, September 14, 2010

I missed you, but I knew you were busy. Glad you're back!

Jan

on Tue, September 14, 2010

We are in a lot of ways a "sending" ministry. Because we are in a resort people move in and out fairly quickly. This can have it's discouragements at times. This last Sunday morning I opened up an email to a note from a guy who came via my daughter who invited him to church. She was 13 at the time and he was her violin teacher. At times this guy could be a pain in the neck, unhappy, angry etc. So, we were surprised that he took her up on it and started coming to church. He moved on, found another church, met his knew wife, moved to another state and they were both just baptized. He sent a thank you note to our family and to our church family for accepting him as he was and leading him to the Lord. That was such an encouragement… kind of like the one leper who came back to say thank you. And we needed it.
You never know who you are impacting for the kingdom. And even a 13 year old can have a great impact on the life of an adult. PTL

Oster

on Wed, September 15, 2010

Welcome back we really missed you!

Page 1 of 1 pages

Post a Comment