Israel Intends to Bomb Lesbians?
Posted on November 06, 2009
Viewed 696 times
(1) comments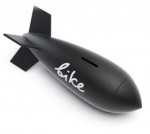 Well... I'm sure that this will make a certain segment of Christianity very happy indeed...
Comments
if you want a Globally Recognized Avatar (the images next to your profile) get them here. Once you sign up, your picture will displayed on any website that supports gravitars.
CS

on Fri, November 06, 2009

How about saying this one five times fast: Libyan lesbians with Lebanese tendencies.

—
CS

Page 1 of 1 pages

Post a Comment