LifeChurch.tv Announces Purchase of Crystal Cathedral
Posted on April 01, 2010
Viewed 5040 times
(16) comments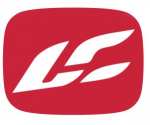 In an unprecedented move, it was announced today that LifeChurch.tv has purchased the Crystal Cathedral for an undisclosed amount. The purchase brings a strong LifeChurch.tv presence to the Southern California area and helps alleviate many financial pressures of the cash-strapped cathedral. The new church will be named LifeChurchCathedral.tv.
As part of the agreement, (and to help ease the transition), LifeChurch.tv pastor Craig Groeschel has agreed to wear a pastoral robe for the first six months of the transition; and to 'think positively' as he prepares and delivers his sermons.
According to LifeChurch.tv spokesperson Ima Lyiar, LifeChurch.tv ownership will take effective immediately, and that Easter Sunday will feature a combination of both traditional Crystal Cathedral and contemporary LifeChurch.tv worship. Highlights will include Handel's Hallelujah Chorus performed by the LifeChurch.tv worship band; A Steve Fee/Chris Tomlin duet (accompanied by the massive Crystal Cathedral pipe organ); and "Christ Arose" as performed by The Statler Brothers.
Easter Services will begin at 9, 11, 1, 3, 5, 7, 9 and 10:15.
Comments
if you want a Globally Recognized Avatar (the images next to your profile) get them here. Once you sign up, your picture will displayed on any website that supports gravitars.
Peter Hamm

on Thu, April 01, 2010

hee hee… almost as good as google changing its name to topeka…

Jerry

on Thu, April 01, 2010

A fitting post for the day! I especially like the LifeChurch.tv spokesperson, Ima Lyiar. And talk about those service times. Wow! That covers all the time zones, doesn't it.

Have a wonderfully cautious, skeptical day!

Georges

on Thu, April 01, 2010

I was falling for it up until the wearing a pastoral robe part. Then it hit me ...

I think I'll grab another coffee.

Kevin

on Thu, April 01, 2010

This is hilarious! I just had to comment, too, because I live in the <a href="http://www.staunton.va.us">hometown /a> of the Statler Brothers, and it's so random to hear their name dropped in such a random place! God bless!

Kevin

on Thu, April 01, 2010

WallyGator

on Thu, April 01, 2010

CS

on Thu, April 01, 2010

Well, at least the preaching wouldn't change.

=)

—
CS

Close but the proper times would have been

8:30, 10:00, 11:30, 1:00, 3:30 5:00, 6:30 =p

Jon McLain

on Thu, April 01, 2010

Creflo Dollar will bring a special sermon on tithing and Benny Henn will be healing during the invitation. HAAAAAA

Now THAT was funny! Thanks, Todd!

Jeff Johnston

on Thu, April 01, 2010

LOL! That's hilarious! =)

Andy

on Mon, April 05, 2010

I like the way your mind works!

Walter

on Mon, April 05, 2010

Funny! I attend Life Church. You had me until the pastoral robe.
Thanks.

xiaobao

on Sat, August 07, 2010

Trevor

on Tue, August 17, 2010

This is even funnier when you stumble upon it for the first time and it's August, not April. That'll really get you to fall for it (until of course you get to Craig Groeschel in a robe). This was a good gag.

Post a Comment