Methodist University Student Stole Handwritten Letters from John and Charles Wesley
Posted on April 08, 2010
Viewed 410 times
(0) comments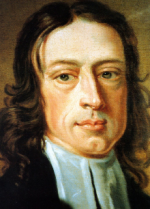 I know some people who really love John Wesley, but not enough to literally steal hand-written letters of Wesley from the United Methodist Archives and sell them overseas for big money.
That's what William John Scott is accused of. When police searched his room they also found letters from Abraham Lincoln, Andrew Johnson, William McKinley, Franklin Roosevelt and Dwight Eisenhower.
You can read the article here.
Comments
if you want a Globally Recognized Avatar (the images next to your profile) get them here. Once you sign up, your picture will displayed on any website that supports gravitars.
Post a Comment