The Six Stages of Vision
Posted on January 21, 2010
Viewed 830 times
(0) comments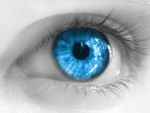 Imagination Stage- This is the fun stage where you get to think outside the box and dream about possibilities. Typically you're focused on solving a problem that is close to your heart and praying through ways God wants to use you to make a difference.
Preparation Stage - This is the hard work of putting together the timelines, budget, priorities and goals of the vision. Vision is seeing tomorrows possibilities today, but it's not enough just to see it, you have to design a blueprint in order to minimize frustrations along the way.
Execution Stage - This is where the vision train gets to leave the station. Teams are deployed and people move into action to make things happen. Day by day you get to see the framework of the vision being put together.
There are three more stages of a vision. But you'll need to head over to Mac's blog to read the last three. Isn't that frustrating? (Actually, the FRUSTRATION stage is next! Click here to read on...)
///
What part of the vision process do YOU have the most problems with? Which come easiest to you?
Comments
if you want a Globally Recognized Avatar (the images next to your profile) get them here. Once you sign up, your picture will displayed on any website that supports gravitars.
Post a Comment