Tuesday is the New Monday…
Posted on July 06, 2010
Viewed 704 times
(3) comments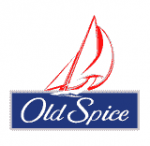 OK... since it's Tuesday after a holiday weekend, most of you (I hope) took yesterday off. Well, to get you back in work-mode, what's better than a refreshing reminder from Old Spice. Watch this. You might even want to drop by CVS on your morning break and pick up some Old Spice. I SO want to be this guy...
What helps get you going after a long holiday weekend?
Todd
Comments
if you want a Globally Recognized Avatar (the images next to your profile) get them here. Once you sign up, your picture will displayed on any website that supports gravitars.
Peter Hamm

on Tue, July 06, 2010

What an awesome commercial.

I do not want to be that guy, though… too scary…

bishopdave

on Tue, July 06, 2010

I want to be him….walking on water, motorcycle in the hot tub…he's everything Jack Bauer wishes he was.

WallyGator

on Tue, July 06, 2010

What gets me going? I will have to say my wife! Please don't ask for details. As for Jack Bauer, this Old Spice performance was to be included on next years agenda; but, alas, the series ended before Jack could "express" himself.

Page 1 of 1 pages

Post a Comment