What would Wayne Cordiero Do Differently?
Posted on May 24, 2010
Viewed 1017 times
(2) comments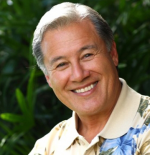 What would Wayne Cordiero do differently if he had to start his ministry all over again? Wayne was just one of the speakers to answer the 'what would I do differently' question at last week's SAGE conference, held online by Leadership Network...
This is the third online conference that I've had the honor of helping with at Leadership Network. The content for this day was tremendous, and I'm happy to announce that all the videos are up and ready for you to watch right here.
There is also a companion book that goes along with all the videos that features all the speaker's bios, contact information, and notes for all the sessions. You can purchase and instantly download this companion here.
Who was YOUR favorite speaker at SAGE?
Todd
Comments
if you want a Globally Recognized Avatar (the images next to your profile) get them here. Once you sign up, your picture will displayed on any website that supports gravitars.
Tim

on Mon, May 24, 2010

Robert Lewis: This was great thinking that opened my eyes to the importance of basics. Foundation building

Peter Hamm

on Tue, May 25, 2010

Finally got a chance to watch this. What GREAT stuff. Wayne has a lot for all of us!

Page 1 of 1 pages

Post a Comment