Who's the Second Most Influential Living Preacher?
Posted on February 11, 2010
Viewed 2608 times
(39) comments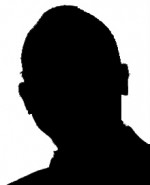 Lifeway Research recently asked who the top living preacher that has most influenced Protestant pastors. The number one answer: Billy Graham (he had 3x the votes of the second name on the list). Who came in second?
Drum roll, please...
Chuck Swindoll
Rounding out the top ten:
3. Charles Stanley (listen... listen...)
4. Rick Warren (that purpose thing has really paid of)
5. John MacArthur (wish I had something smart-allecky to say about Big Mac)
6. Barbara Brown Taylor (who?)
7. David Jeremiah (a fellow Cedarville alumni)
8. Max Lucado (way to go, Maxy)
9. John Piper (Love John Piper)
10. Andy Stanley (is he still alive?)
Who would YOU put on the list? And who are you surprised is NOT on the list?
Comments
if you want a Globally Recognized Avatar (the images next to your profile) get them here. Once you sign up, your picture will displayed on any website that supports gravitars.
Christopher Fontenot

on Thu, February 11, 2010

The list is a sad indictment of the discernment of those who would claim to be Christian.

Leonard

on Thu, February 11, 2010

Heard of most, like them too.

UMJeremy

on Thu, February 11, 2010

bishopdave

on Thu, February 11, 2010

I would have thought Joyce Meyer, even Beth Moore, before Rev. Taylor. That's my surprise.

CS

on Thu, February 11, 2010

I'm down with MacArthur, Piper, Swindoll, and (sort of) Charles Stanley. I'm surprised RC Sproul and Ravi Zacharias weren't on the list. And I knew that Warren was going to be on the list, but you know where that will take this conversation.

—
CS

Christopher Fontenot

on Thu, February 11, 2010

I watched some of Barbara Taylor's videos on YouTube and now I know why she is on the list. She is tolerant, all-inclusive, and ecumenical in her theology.

Peter Hamm

on Thu, February 11, 2010

Wow. No Hybels. Surprise.

Christopher Fontenot

on Thu, February 11, 2010

My list would be…

1. John MacArthur
2. Ravi Zacharias
3. R C Sproul
4. Allistair Begg
5. John Piper
6. Paul Washer
7. Martyn Lloyd Jones
8. Landon Dowden
9. Charles Spurgeon
10. Justin Peters

...in no particular order

Don't you have Charles and Andy Stanley backwards in your comments? I haven't heard Charles for a while, but Andy's thing is "Listen, listen", and it seems that you'd be asking if Charles was still alive, right?

Never heard of Taylor, but I like the rest of the ones on the list.

josh R

on Thu, February 11, 2010

Doesn't seem to match up too well with the itunes "Religion and Spirituality" most popular at all..

I don't see how Hybels could be left off the list. I wonder where Chuck Smith lands?

CS

on Thu, February 11, 2010

Christopher Fontenot:

I like your list very much. The only catch is that Spurgeon isn't alive still. (Well, in the eternal sense, yes, but then we'd open it up to great guys like Moody and Whitefield, too.)

I'd lump Hybels in with Warren.

—
CS

Christopher Fontenot

on Thu, February 11, 2010

CS,

I agree….though he is no longer alive physically, his impact on the spreading of the Gospel is unquestionable so I had to include him. Moody and Whitfield are without question just as influential in America. It is good to see that the list is not completely dominated by false teachers so there still is some hope for Christianity in America.

David Buckham

on Thu, February 11, 2010

RC Sproul needs to be on there. Haddon Robinson? N. T. Wright?

Given some of the names on there, Hybels' absence was a surprise to me. I thought for sure somebody like Driscol would be on there, people love and hate that man.


all about Christ,
David Buckham

Jan

on Thu, February 11, 2010

I think that there is a generational gap in that list a mile wide.
I doubt that very few in their twenties would say that any of those listed had impacted their spiritual lives. Although I would say that they have mine. (except maybe Warren)

Greg

on Thu, February 11, 2010

I agree with most on the list. There are two that I would add though:

Greg Laurie
James MacDonald

Kind of surprised that at least one of those guys isn't listed already.

Post a Comment