Would You Let this Guy do "Special Music"?
Posted on March 12, 2010
Viewed 1025 times
(2) comments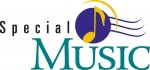 I've seen my share of 'special music' over the years. But I really doubt I'd let this guy share Amazing Grace. Just sayin'... there's something not just disturbing but wrong about this...

EMBED-The Goat Bag Pipes - Watch more free videos
Comments
if you want a Globally Recognized Avatar (the images next to your profile) get them here. Once you sign up, your picture will displayed on any website that supports gravitars.
David Buckham

on Fri, March 12, 2010

I always thought bagpipes where from the devil…didn't realize they were symbolically the devil?!?

all about Christ,
David

CS

on Fri, March 12, 2010

I'm all about the bagpipes. But not when the bag still has a face.

—
CS

Page 1 of 1 pages

Post a Comment