YES!!! TBN is now in HD!
Posted on January 19, 2010
Viewed 590 times
(10) comments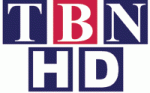 Religious broadcaster Trinity Broadcasting Network (TBN) has announced the launch of its high-definition network, TBN-HD. YES! How can you NOT be excited?
TBN's chief of staff Paul Crouch Jr. says, "Because high-definition is the future of television, we committed from the start to make sure TBN stays ahead of the curve in this crucial broadcast technology." (That's evidently why cable companies are already featuring over 100 HD offerings before TBN launched theirs).
Sorry. I guess I shouldn't joke.
Anyone excited about this cosmic leap in Christian broadcasting?

Todd

Comments
if you want a Globally Recognized Avatar (the images next to your profile) get them here. Once you sign up, your picture will displayed on any website that supports gravitars.
Vince

on Tue, January 19, 2010

purple hair in HD? ...how can I not be stoked out of my mind.

robert Locklear

on Tue, January 19, 2010

Hope it makes their opulence more opulent and their cheeziness more cheezy!

Rob

on Tue, January 19, 2010

Are they updating their hair styles as well? I'm not sure I want to see 3 feet of purple hair in High Def!

Christopher Fontenot

on Tue, January 19, 2010

Why are yall "dissin" TBN? They provide high quality, doctrinally sound teaching from god himself. As a matter of fact, I believe that when they open their mouths, god is literally speaking through them. It will be even more glorious to hear it and see it in HD. The million$ will roll in for sure…..oh the seed that will be sown! I'm tearing up here…..

CS

on Tue, January 19, 2010

So this means that Benny Hinn will be able to knock me over in high-def, I can hear every fist-shake from John Hagee, and the tears and cotton candy-colored hair will leak on my floor from Jan Crouch. No thanks, I'll pass.

—
CS

Peter Hamm

on Wed, January 20, 2010

"ahead of the curve"... that is funny… (oops, wasn't supposed to be…)

"doctrinally sound"... that is beyond funny… (uh, that was…)

Oh, come on, CS… you know you want it!

bishopdave

on Wed, January 20, 2010

We'll be able to see the brush strokes in the mascara.

Casey Sabella

on Mon, January 25, 2010

Doesn't this constitute raising the terror alert…to purple?

Kirk

on Mon, January 25, 2010

"Resistance is futile. They only want to "raise the quality of life" of the species they "assimilate."

My apologies to all Trekees.

I think I'm gonna be sick now.

jack

on Tue, January 26, 2010

Great…now we can view bad theology and God-awful tackiness in HD. Yippee!!

Page 1 of 1 pages

Post a Comment